Convening
Day 3: Spring Convening 2021
Date and time
Wed, June 9, 2021
1:00 PM - 3:30 PM ET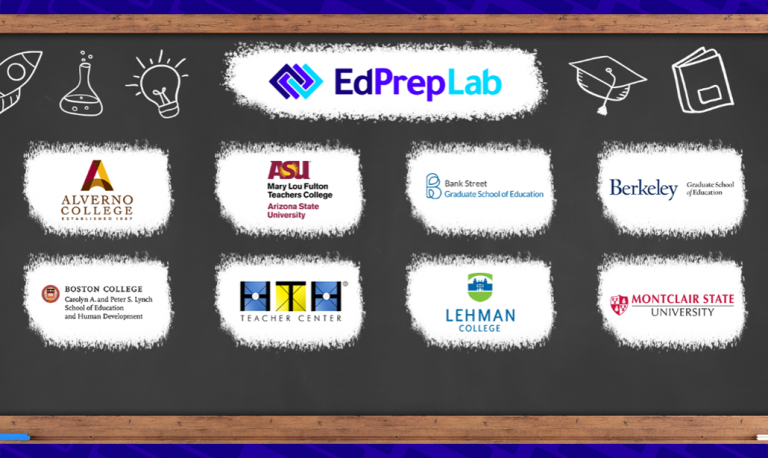 Click upper right-hand corner to view the full playlist
Institutional sessions introduced new EdPrepLab member institutions and described their educator preparation programs. Institutional teams shared their current deeper learning practices and ongoing challenges. Participants engaged in asking questions, sharing ideas, and exploring cross-institutional connections.
EdPrepLab welcomes our 2020 and 2021 new member institutions: Arizona State University, Lehman College, North Carolina State University, Towson University, University of Connecticut, and Western Kentucky University.
---

Indicates a recorded session (video opens in a new window)
---
Necessity Leads to Innovation 

The Story and Lessons Learned of a Multi-institutional Educator Prep and Metro-Area District Collaboration focused on Clinical Practice. The session shared critical features and guiding principles of the Collaborative, lessons learned, and new directions identified, and explored with participants how flexible, meaningful spaces and systems can be created to sustain educator preparation and district collaboration.
---
Arizona State University 

Principled Innovation
---
Lehman College 

Clinical Supervision for Deeper Learning
---
Towson University 

Stronger Together: Growing our Community of Practice
---
University of Connecticut 

University of Connecticut: Stronger Together
---
West Kentucky University 

Supporting the Student Life Cycle Through Collaboration Between Teacher Educators and Educational Leadership
---
For more information or inquiries, please contact Beatrice Benavides.
---
Recent Resources