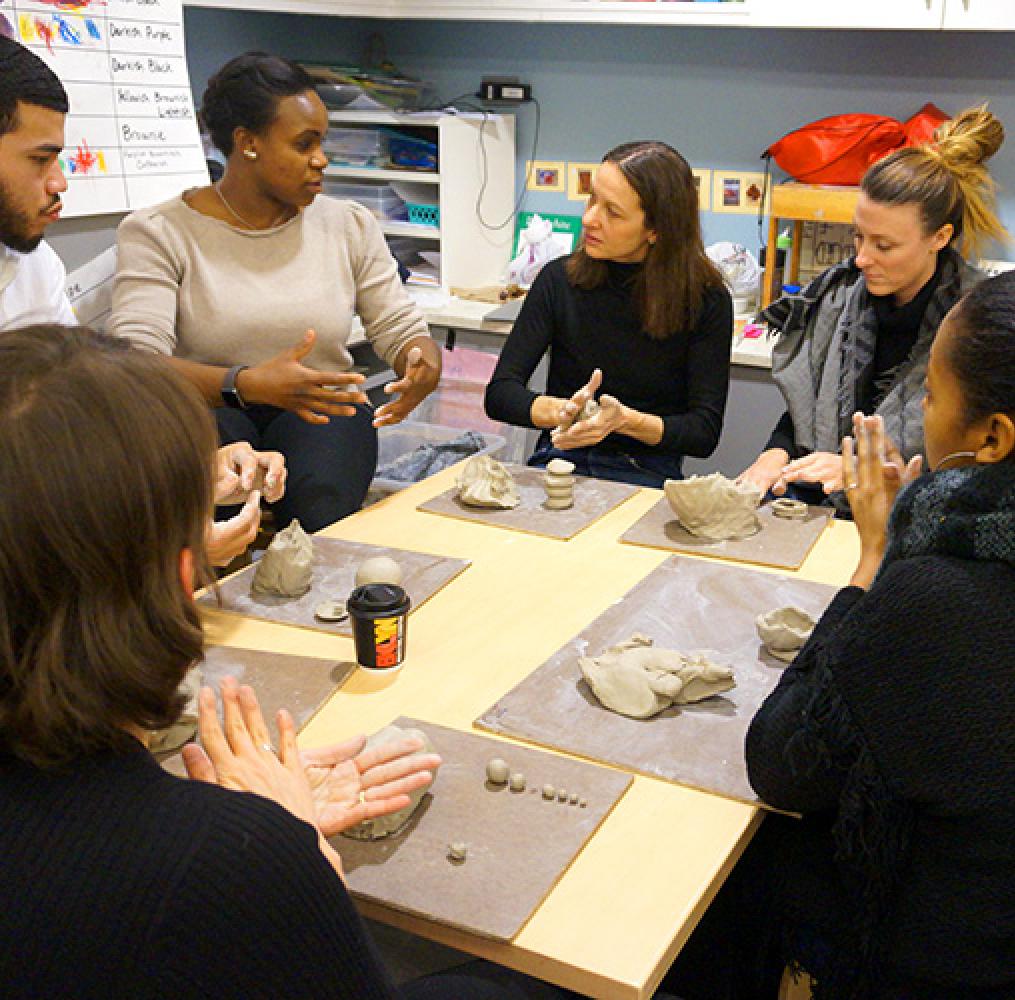 MISSION & VALUES
Today's educators need to develop the knowledge, skills, and dispositions to support all students in learning deeply, including an understanding of the science of learning and development and the ability to integrate academic and social emotional learning as they prepare students for a global society.  Educator preparation policy and practice must evolve to help them do so. Recognizing this, the Learning Policy Institute (LPI) and Bank Street Graduate School of Education, created the Educator Preparation Laboratory (EdPrepLab).  
EdPrepLab launched with an inaugural cohort of 15 leading teacher and leader preparation programs, located across 10 different states, which share the goal  of transforming educator preparation. These programs are engaged in deeper learning strategies, guided by a shared set of values, a commitment to equity and social justice, and who are dedicated to expanding these practices nationwide. 
Linking strategic goals in practice, research, and policy, EdPrepLab aims to strengthen educator preparation in the United States by developing and sharing expertise within the network and with the wider field, building a thriving community of practice, and fostering well-informed collaboration between preparation programs, school districts, and state and federal policymakers.
EdPrepLab Team
Who We Are
The EdPrepLab team is composed of experts in educator preparation research, policy, and practice from the Learning Policy Institute and Bank Street Graduate School of Education. Many are former educators, and all are passionate about strengthening educator preparation.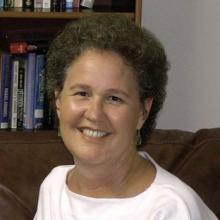 Linda Darling-Hammond
President, Learning Policy Institute
"Students today need an education that supports and prepares them for a more diverse, technology-driven, knowledge-based society. That means we need to prepare teachers and school leaders to provide this kind of education."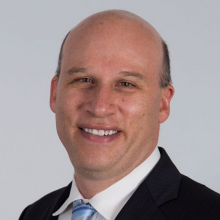 Shael Polakow-Suransky
President, Bank Street College
"We have urgent work to do to ensure every child in this country is supported by educators who know them well and are ready to respond to their developmental needs."
"Participation in the EdPrepLab community has helped tremendously as we evolve our program to focus on Improvement Science principles, create authentic learning opportunities for candidates, unite faculty in our school, and bring partners and alumni into the heart of program redesign."
Assistant Dean of Educator Preparation and Accreditation, School of Education, University of North Carolina at Chapel Hill
"AACTE is proud to support the EdPrepLab, which includes AACTE member institutions from across the country. The members of EdPrepLab model the innovative and transformative manner in which educators can teach and practice deeper learning."
President and CEO, American Association of Colleges for Teacher Education
"We cherish the opportunity to collaborate across our three institutions...to focus our collective inquiry on "How do we prepare anti-racist socially-just teachers and leaders?" EdPrepLab has afforded each of our participating institutions with the charge to collaborate and develop a community of learners based on our shared beliefs and practices of nurturing teachers and leaders for justice."
Director, Principal Leadership Institute and Principals' Center, University of California, Los Angeles
As a function of our involvement in EdPrepLab, our institution has forged closer relationships between [our] educator preparation programs…Specifically, the Ed Leadership and Teacher Education Programs have increased communication and the programs seek to share best practice lessons-learned from each other.
Executive Director, Center of Pedagogy, Montclair State University
Explore Network members and their work in preparing teachers and leaders for deeper learning and equity.
Discover resources for educator preparation research, practice, and policy including reports, briefs, syllabi, and other curricular materials.