Convening
EdPrepLab Virtual Spring Convening 2022
Date and time
Wed, June 8, 2022
12:00 PM - 5:30 PM ET
Add to Calendar
2023-12-04 08:27:30
EdPrepLab Virtual Spring Convening 2022
Click upper right-hand corner to view the full playlist Voices from the Field: What Early Career Teachers Need Right Now What is it like to begin your teaching career amid a pandemic? What do you learn when you toggle between online coursework and online clinical placements? What is it like to enter the profession at a moment when students and communities, emerging from the trauma the pandemic has wrought, need more support than ever? Our Fall Forum focused on district leaders working closely with preparation programs to prepare teachers and leaders in a time of enormous challenge. At our Spring Convening, EdPrepLab continues our series on strengthening the workforce, featuring a panel of early career teachers, prepared by our member institutions, as well as principals who are supporting new teachers in their schools. Judith Warren Little, Dean and Professor Emerita at the University of California, Berkeley, moderates a discussion with some of our newest teachers so we can hear directly from them about their experiences in this complex moment. Our goal is to hear from our panelists about what early career teachers need right now to enact equity-focused, deeper learning practices in their classrooms, and how preparation programs and pre-k–12 schools can partner to support them. This year's event also included a fireside chat with speakers discussing research on new design principles for educator preparation based on the science of learning and development. We kicked off the discussion with a keynote address by Pamela Cantor, M.D., Founder and Senior Science Advisor of Turnaround for Children, on the importance of using the science of learning and development to design learning environments for pre-k–12 students. We then turned to a conversation about how EdPrepLab is using the science of learning and development to craft principles for the preparation of teachers and leaders. These principles will sharpen EdPrepLab's focus on the structures and practices educator preparation programs need to enact in order to prepare deeper learning and equity-focused teachers and leaders. Speakers discussed the critical role these principles should play in designing preparation programs that develop the educators all our students need and deserve. Speakers: Na'ilah Nasir, President of the Spencer Foundation and President of the American Educational Research Association Shael Polakow-Suransky, President of Bank Street College Jacqueline Rodriguez, Vice President, Research, Policy, and Advocacy at the American Association of Colleges for Teacher Education  Kenneth Zeichner, Boeing Professor of Teacher Education Emeritus at the University of Washington, Seattle    Agenda Wednesday, June 8, 2022 12:00 p.m. ET: Early Career Teacher Panel (Open to the public) 1:30 p.m. ET: Working Group Sessions (EdPrepLab members only)  2:50 p.m. ET: Working Group Sessions (EdPrepLab members only)  4:15 p.m. ET: Science of Learning Development (SoLD) Educator Preparation Principles (Open to the public)
Online
EdPrepLab
admin@example.com
America/New_York
public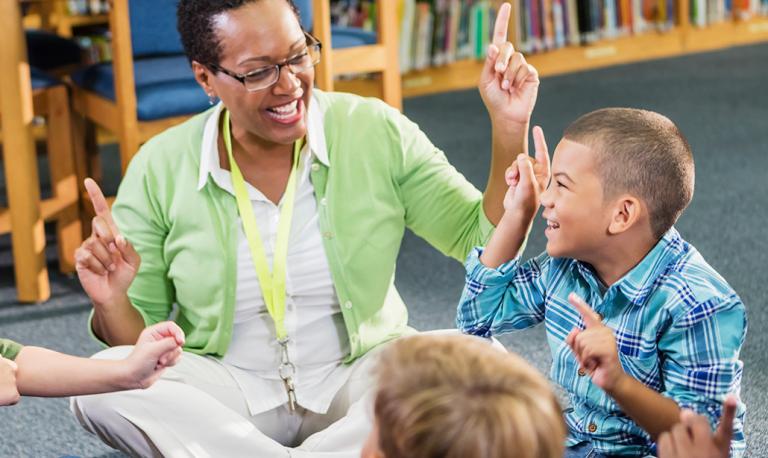 Click upper right-hand corner to view the full playlist
Voices from the Field: What Early Career Teachers Need Right Now
What is it like to begin your teaching career amid a pandemic? What do you learn when you toggle between online coursework and online clinical placements? What is it like to enter the profession at a moment when students and communities, emerging from the trauma the pandemic has wrought, need more support than ever?
Our Fall Forum focused on district leaders working closely with preparation programs to prepare teachers and leaders in a time of enormous challenge. At our Spring Convening, EdPrepLab continues our series on strengthening the workforce, featuring a panel of early career teachers, prepared by our member institutions, as well as principals who are supporting new teachers in their schools. Judith Warren Little, Dean and Professor Emerita at the University of California, Berkeley, moderates a discussion with some of our newest teachers so we can hear directly from them about their experiences in this complex moment. Our goal is to hear from our panelists about what early career teachers need right now to enact equity-focused, deeper learning practices in their classrooms, and how preparation programs and pre-k–12 schools can partner to support them.
This year's event also included a fireside chat with speakers discussing research on new design principles for educator preparation based on the science of learning and development. We kicked off the discussion with a keynote address by Pamela Cantor, M.D., Founder and Senior Science Advisor of Turnaround for Children, on the importance of using the science of learning and development to design learning environments for pre-k–12 students. We then turned to a conversation about how EdPrepLab is using the science of learning and development to craft principles for the preparation of teachers and leaders. These principles will sharpen EdPrepLab's focus on the structures and practices educator preparation programs need to enact in order to prepare deeper learning and equity-focused teachers and leaders. Speakers discussed the critical role these principles should play in designing preparation programs that develop the educators all our students need and deserve.
Speakers:
Na'ilah Nasir, President of the Spencer Foundation and President of the American Educational Research Association
Shael Polakow-Suransky, President of Bank Street College
Jacqueline Rodriguez, Vice President, Research, Policy, and Advocacy at the American Association of Colleges for Teacher Education 
Kenneth Zeichner, Boeing Professor of Teacher Education Emeritus at the University of Washington, Seattle 
Agenda
Wednesday, June 8, 2022
12:00 p.m. ET: Early Career Teacher Panel (Open to the public)
1:30 p.m. ET: Working Group Sessions (EdPrepLab members only) 
2:50 p.m. ET: Working Group Sessions (EdPrepLab members only) 
4:15 p.m. ET: Science of Learning Development (SoLD) Educator Preparation Principles (Open to the public)
Recent Resources