Research Report and Tool
Is Your State Prioritizing Students' Social, Emotional, and Academic Development (SEAD)?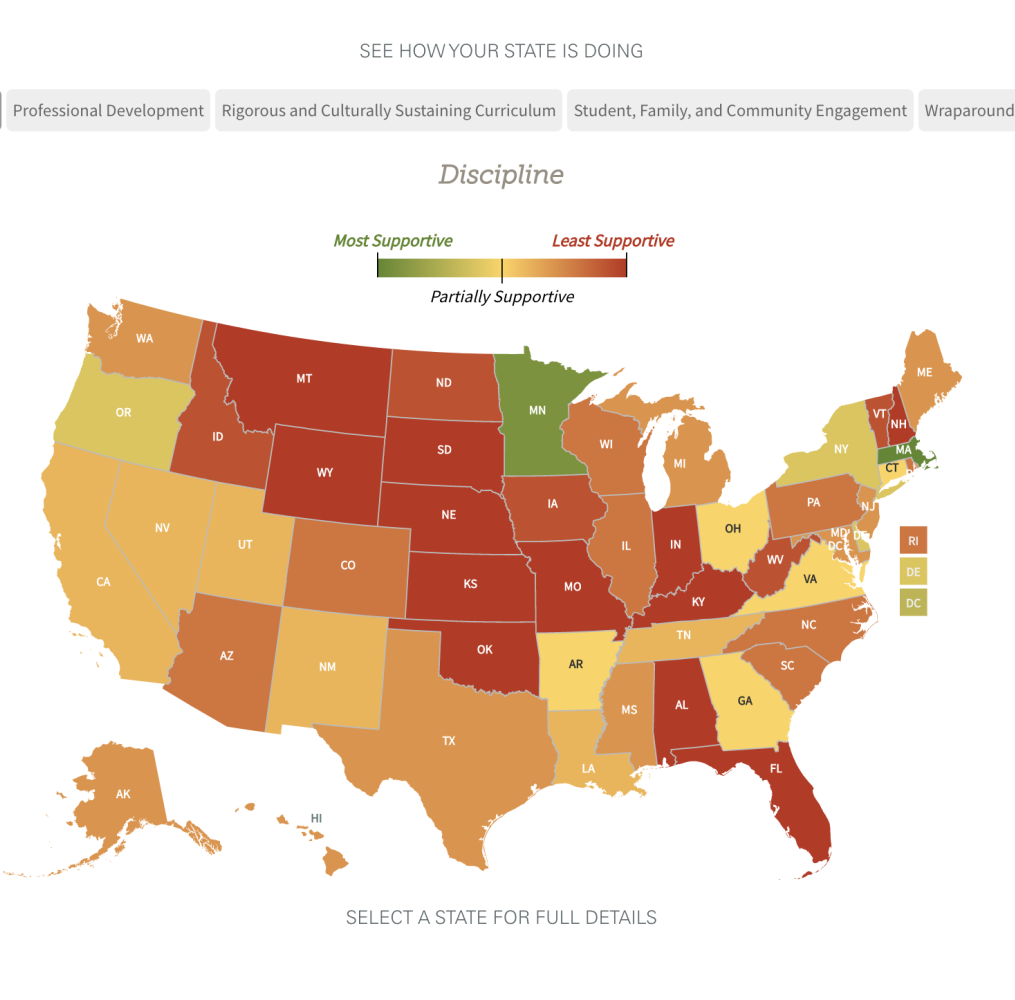 August 2020 | The Education Trust and CASEL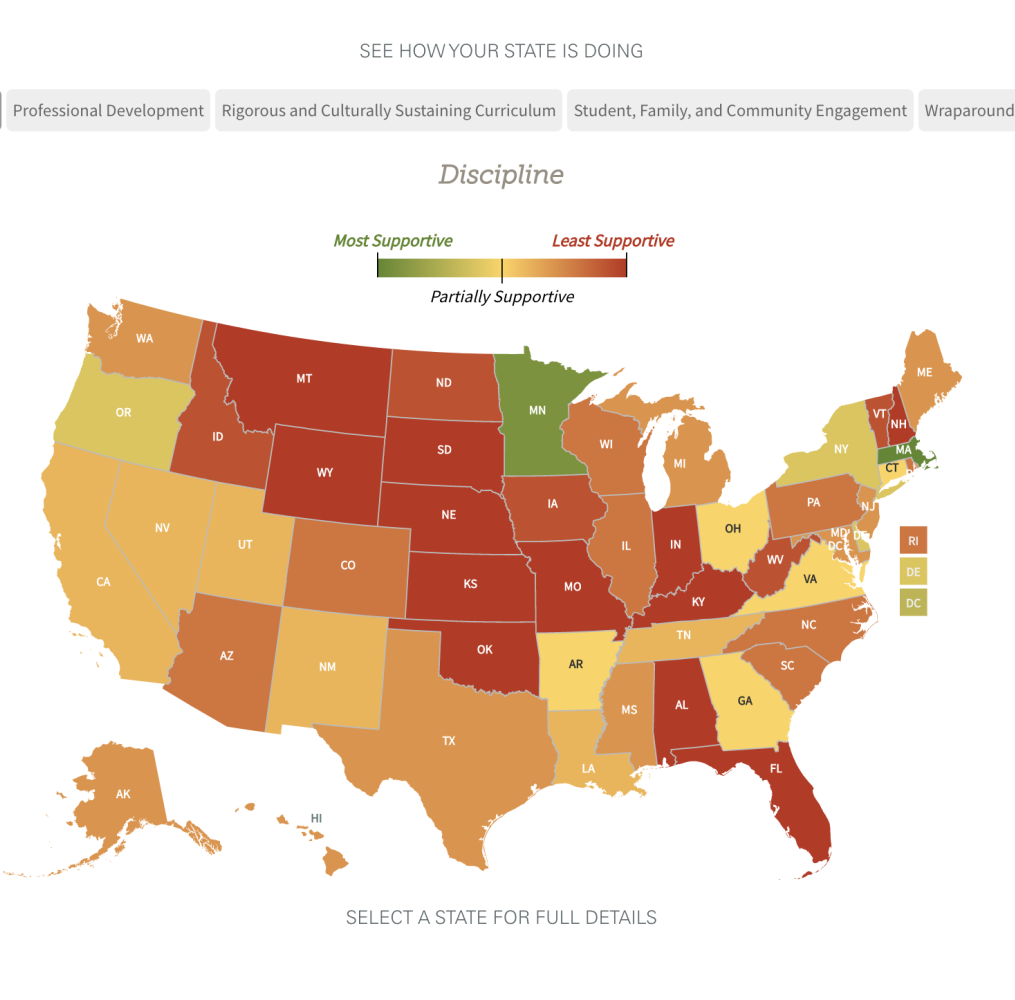 This research report and digital tool from The Education Trust and the Collaborative for Academic, Social, and Emotional Learning (CASEL) shows the results of a 50-state scan in five policy areas that affect social, emotional, and academic development. Each state is color coded by least to most supportive in the following areas: discipline, professional development, rigorous and culturally sustaining curriculum, student family and community engagement, and wraparound services. The creators noted that the ratings in this tool indicate whether states have adopted evidence-based policies and do not indicate whether implementation at local levels has occurred with fidelity.
Recent Resources
Program and Curricular Materials
Program and Curricular Materials
Program and Curricular Materials