Forum
EdPrepLab Virtual Fall Forum 2022
Date and time
Wed, October 26, 2022
11:30 AM - 2:45 PM ET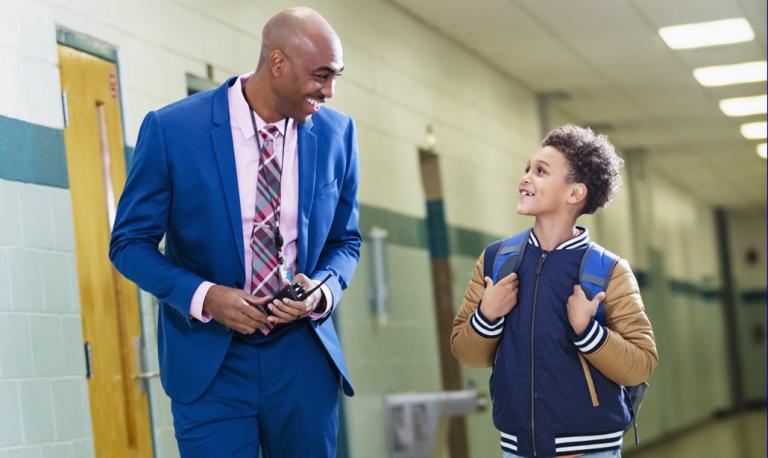 Leading for Learning: Putting the Science of Learning and Development in Action 
This year's Educator Preparation Laboratory (EdPrepLab) Fall Forum explores the importance of collaboration between educator preparation programs and school districts to develop educational leaders who can fully support students to learn and thrive. 
Advances in neuroscience and the developmental and learning sciences confirm that children need physical, social, and emotional safety; strong and trusting relationships; and safe spaces to take intellectual risks. Creating these conditions requires rethinking how we organize schools and prepare educators to serve all students. Well-prepared educators, who can create empowering and effective learning environments based on the science of learning and development (SoLD), are critical to creating the conditions students need to learn. Close collaboration between educator preparation programs and school districts is essential to this work. 
Educational leaders have the transformational power to bring SoLD-aligned practices to schools and to shape children's learning for the 21st century. The Fall Forum features pre-k–12 district and school leaders and representatives from leader preparation programs that partner with these districts. They focus on the importance of embedding SoLD into the design of pre-k–12 learning spaces and how to best prepare leaders for this work.  
Opening Presentation
Laura Hernández, Senior Researcher, Learning Policy Institute:
"Schools that Enable Youth Thriving—What Research Tells Us"
Panel
Louis Bronk, Assistant Superintendent for Personnel and Talent Development, Meriden Public Schools
Anthony Conelli, Chair, Leadership Department, Bank Street Graduate School of Education
Raquel Donoso, Senior Program Officer of Equity in Education, Yellow Chair Foundation (Moderator)
Joanne Manginelli, Academic Specialist/Adjunct Professor, University of Connecticut, Neag School of Education
Carolyne V. Quintana, Deputy Chancellor of Teaching and Learning Opportunities, New York City Department of Education
Soraya Sablo Sutton, Director, Principal Leadership Institute, University of California, Berkeley
Cassandra Tesch, Dean of Attendance, Berkeley High School, Berkeley Unified School District
Melissa Virrueta, 504 Program Supervisor, Berkeley High School, Berkeley Unified School District
Concluding Presentation
Linda Darling-Hammond, President and CEO, Learning Policy Institute and Professor of Education Emeritus, Stanford University:
"Connecting Research, Practice, and Policy—Teacher Preparation Principles Grounded in the Science of Learning and Development"