Interactive Tool
Is Your State Prioritizing Teacher Diversity and Equity?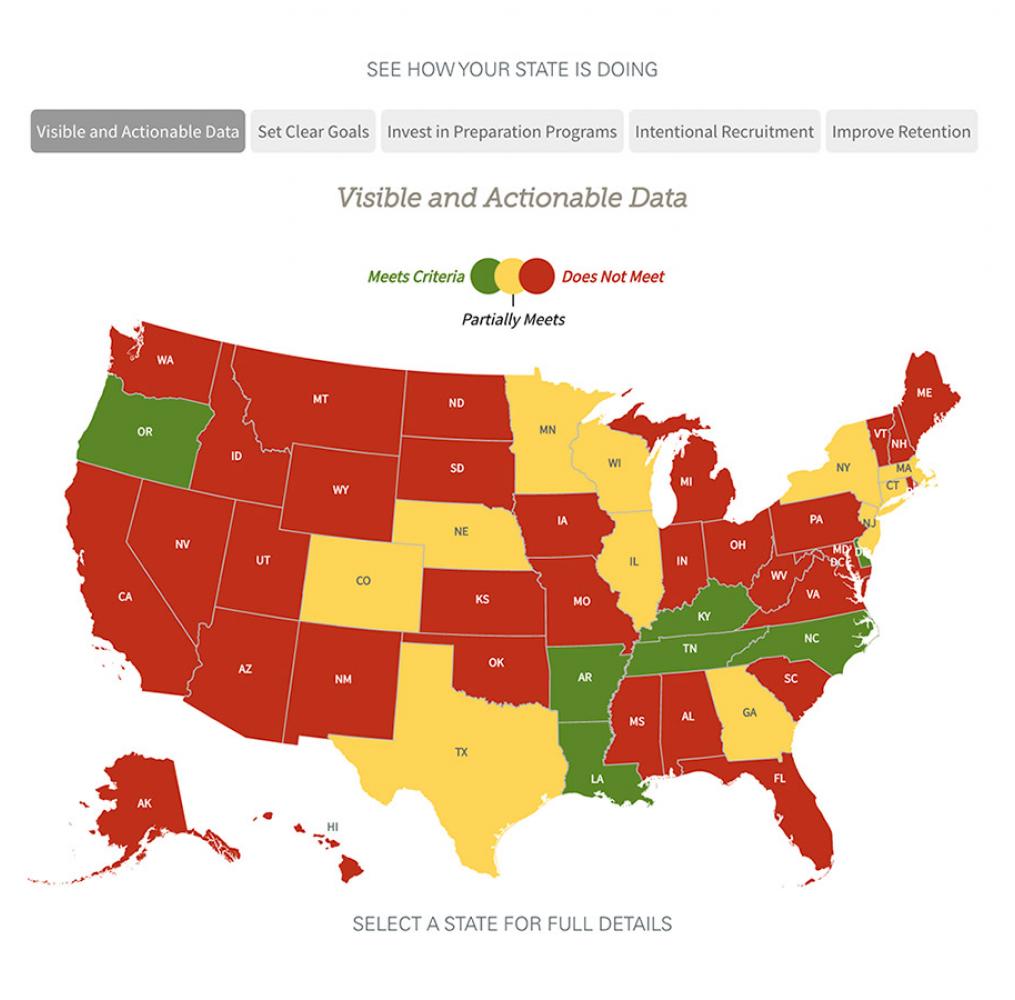 November 2020 | The Education Trust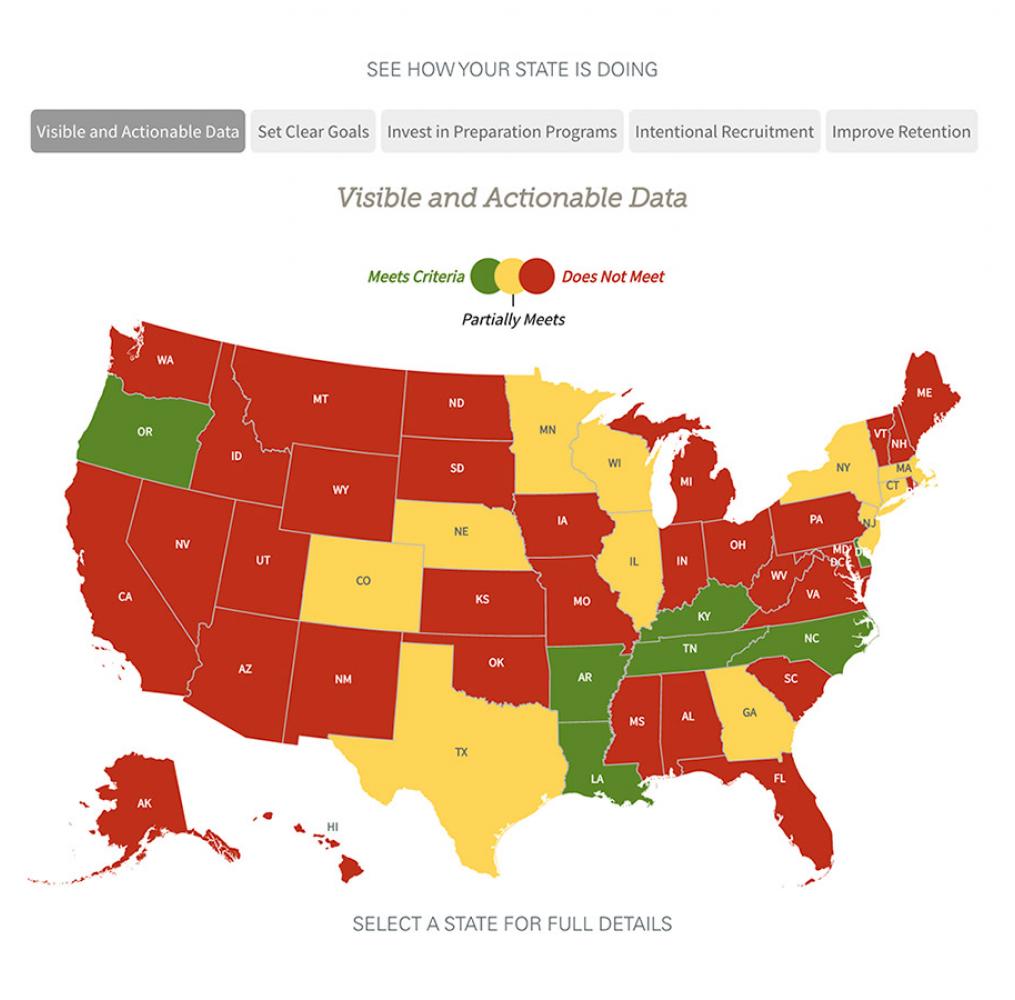 This interactive tool by The Education Trust is based on a 50-state data and policy scan that reviews each state's teacher workforce data and efforts. The interactive map provides a comparative visual representation of state-level policies that support the recruitment, support, and retention of a high-quality and diverse teacher workforce. The tool specifically addresses how well states are meeting the following five criteria for creating greater teacher workforce diversity: visible and actionable data, clear goals, investment in teacher preparation programs, intentional recruitment of teachers of color, and improvements in retention for teachers of color. The tool provides a rating of "meets criteria," "partially meets criteria," or "does not meet criteria" for each state in the five areas; provides individual state profiles; and identifies states that are applying promising practices to support a highly qualified, diverse teacher workforce.
Recent Resources